Our PASTOR
Pastor Mark Smith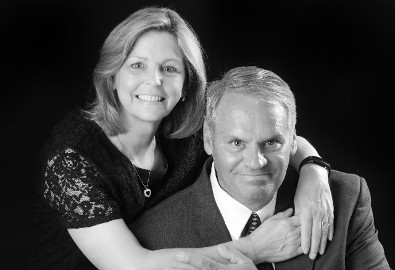 On June 17, 1971, I became a son of God. This is the day God changed the course of my life and gave me eternal life. It is probably the most vivid memory of my life up to this point.
I was born a very privileged child in having Christ-like examples all around me. My father, a pastor and a godly man in his life, and my mother, a godly and virtuous woman, both loved the Lord God and each other with all their hearts. They reared their children with one purpose: to generate an atmosphere of Christlikeness throughout our home and family. It is because of this atmosphere my heart would eventually turn toward Christ.
However, it wasn't until I was eleven years old when I humbled myself before God and accepted Christ as my own Lord and Saviour. Every year our church took the youth group to camp and the first year I was eligible, I packed up my gear and went to the Texoma Baptist Youth Camp. All week long, the teachers, in the day classes, taught us about Heaven. During the evening service, the preacher spoke about Hell. Between the two time periods each day my friend talked about both: the joys of heaven and the torments of hell. Each night, as I laid in my bunk, I wondered where I would go.
Before I knew it, it was the last night of camp, the speaker preached about hell, and God touched my heart. I could not remain in my place. As I walked toward the front, my mentor and father met me at the altar. I told him I wasn't sure where I would spend eternity. It was the 17th of June 1971, and my sins were forgiven, and Christ created a new heart within me. I was free of sin and free of doubt.
I was changed. The preacher asked if anyone would like to come and give a testimony of what God had done for them that night. This very shy little boy could not be silent. I stood before four hundred teenagers and told them my sins were forgiven, I was born again.
As I grew in stature and in Christ, the Lord worked in my heart and life: at the age of 15, I met the love of my life, Carla; at the age of 17, I went to Baptist Bible College; at the age of 20, Carla and I were married and we began to serve the Lord in our church. As God moved us from place to place, we served the Lord in our local Baptist church. It was in one of these places God called us into ministry. While waiting for God to direct us, I finished my degree at Covington Theological Seminary. It was during this time we felt God could use us in the newly opened field of Belarus. We spent 14 months on deputation and 8 years on the field, planting two churches which are autonomous today with men saved and trained on the field as their pastors.
We spent the next 7 years pastoring Community Baptist Church of Lenoir City, TN. In 2009 feeling God directing us to Kansas. We pastored in Hesston, KS for 3 years.
It is our desire to continue the work of God at Berean Baptist Church. We welcome all who will come and enter into this Divine Work and among this great fellowship of Believers.
- Pastor Mark Smith
---
---